January 5, 2014
How well do you handle the business side of your practice?
Like it or not, the legal profession is a business, too – a business that grows more competitive every year.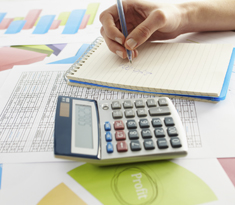 Yet attorneys aren't necessarily trained to run a business. They're trained to represent clients in legal matters.
Considered from a business standpoint, law firms face important challenges. Providing legal services is not recession-proof, as we've learned in recent years.
Are you operating with optimal efficiency?
To grow or generate funds to pay for growth, a business must maximize productivity and profitability while maintaining high levels of client service.
Law firms must become more innovative in capitalizing on "knowledge management." Knowledge management is the discipline of managing a firm's intangibles and intellectual capital, such as experiences, relationships, ideas or processes, and making them available throughout the firm.
The right technology and business management tools are crucial to improve efficiency within your firm, increase productivity and capture every dollar of time, billing and expenses.
Do you have a plan?
The current competitive environment makes implementing a business plan essential to the success of a law practice.
A plan for growth will provide the following:
A well-thought-out analysis of whether the growth you have planned will make a good profit.
An estimate of costs and a realistic estimate of anticipated revenue. Sometimes attorneys have unrealistic estimates of how long a branch office or new service offered by the firm will take to generate revenue sufficient to pay for itself.
An understanding of what prospective clients really want and an effective marketing strategy to reach them.
An understanding of what you have to do to compete with other law firms – and how you are different from other firms.
The ability to borrow money to fund growth. A good business plan will offer enough substantial evidence and authoritative number crunching to convince a lender that the payoff is fairly certain and the risk is reasonable.
Have you considered the help of a business expert?
Accurate financial projections are vital to setting realistic growth goals, taking steps to meet those goals and monitoring the extent to which the goals are being achieved. This is business planning, not the practice of law, which is why law firms increasingly hire CPAs and practice management consultants for advice in setting and achieving growth goals.
These professionals can ask the hard questions, crunch the numbers, challenge unwarranted assumptions and help formulate plans for growth that are reasonable. They can also spot ways in which value is not being maximized.
Having a measure of distance from the practice of law itself, CPAs can identify which services are most or least profitable and which services have the greatest potential for profitable growth. Successful firms increasingly rely upon analyses by other professionals in setting and meeting growth goals.
This article was originally posted on January 5, 2014 and the information may no longer be current. For questions, please contact GRF CPAs & Advisors at marketing@grfcpa.com.